Juana Carretero, new president of the SEMI.
The 43rd National Congress of the Spanish Society of Internal Medicine (SEMI) has ended the mandate of Jesus Diez Manglano and has given way to a renewal of the Board of Directors, which will be led by Juana Carter. The internist from Extremadura held the position of first vice president and, as detailed in an interview with Medical Writingwill carry out a line of continuity with what has been done to date, but with small nuances such as the promotion of the "multidisciplinary research" or the incorporation of "agile training formats".
In addition, the internist reviews the state of Internal Medicine, the deficit of specialiststhe healthcare fragmentation current and future and the incorporation of new diagnostic tools and care models.
How do you face the challenge of presiding over SEMI?
Juana Carretero details her program for the next two years at the helm of SEMI.
I am proud to have been able to become president of the Spanish Society of Internal Medicine. It is also an exciting challenge to be able to follow the path of the previous presidents and keep society in the place where it is, but adapting it to the new wave. We want to make a modern society where residents and pushers have a place and don't look for what they need elsewhere. Here all internists, from the one who works in a small hospital to the one who works in a large hospital, have a place. In addition, we have to be able to see what we are and what we do both to society and to people with decision-making capacity. Having an internist both in care practice and when making decisions is the most appropriate option at this time.
What goals do you hope to achieve in these two years?
Increase knowledge and continue working on continuous training, but adapting it to new forms of knowledge and forget about the blank course. The training must be easy and agile, so that someone who goes to work on the bus and has 10 minutes is able to watch a video, listen to a podcast or read a quick and practical PDF. Multidisciplinary research between SEMI groups will be a fundamental pillar of the next two years to provide global evidence of the sick person. I also want to maintain the sense of belonging to this society and the pride of being an internist. This means continually working and remembering who we are and what we do.
What is your assessment of the 43rd National Congress?
Last year we went back to prespecialty but there were still limitations and we were all a little more afraid of an outbreak. However, this year we have surpassed ourselves with an influx of 2,400 people. The industry collaboration, the working groups that have provided incredible tables adapting to new technologies, big data, the GI area, telemedicine, how we can add value to what we do every day… Everything has been incredible. Also, there are a lot of young people and all the halls are full.
Throughout the Congress they have reiterated and analyzed the lack of professionals, how can the deficit of internists be solved?
Counting the internists, the autonomous societies and the SEMI to design a plan for the future. We cannot try to solve the problem of Internal Medicine without having Internal Medicine. You have to ask the internists what they do, we don't just pass the ward and do hospitalization. For an internist to be trained, a six-year degree is first needed, plus five years of specialization. So, clearly, we have already arrived late and I think that to solve in the short term, that in the longer term everything happens to increase the MIR places, we would have to rethink the dimensions of the hospitals and the care we provide, promoting more general care and strengthening Much more Primary Care so that the patient or the sick person does not go to the hospital so much. In addition, in order to ensure that there is a sufficient number of internists in the plant, efforts must be made to ensure that the rest of the care is given in a more agile way so that it does not consume so many resources.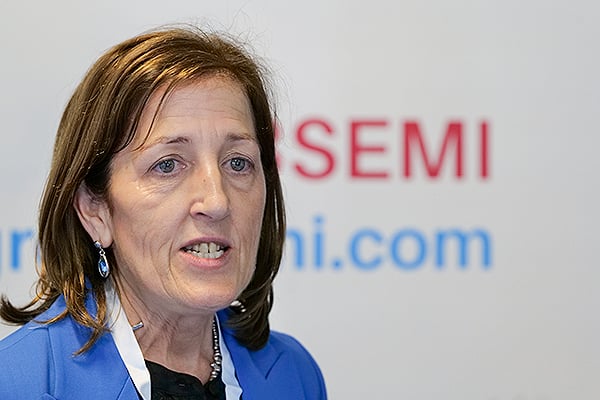 "Infectious diseases have no dimension to be a specialty"
They have also been opposed to health fragmentation. Do you think that Spanish healthcare has taken the wrong path with the creation of new specialties?
Fragmenting care into areas or into new specialties means that a patient needs to see several specialists. If you bet on the trunk and the generalissimo in a multipathological patient, an internist sees all these pathologies and if something else is needed, usually something technical such as an imaging test or a bronchoscopy, we contact another specialist.
For example, in infectious diseases, it seems to me a big mistake to divide care because these are transversal to all patients, that is, there are in Traumatology, Emergencies, Pediatrics… So, to care for these people, of course, more specialized care is needed. , but that does not imply that there has to be a new specialty, but that an internist has a special dedication to that area. That is what diplomas or training areas are for and that will be what SEMI is committed to.
Can the Royal Decree on Specialties be misinterpreted and encourage fragmentation?
Totally, because most think of large hospitals when talking about this, but there are many small centers that have to have the same care. If an 80-year-old person arrives at a third-level hospital with a urine infection and urinary sepsis. Who sees that person? Do we need an infectious disease specialist to see that person? And what else? Someone who will take care of your blood glucose afterwards or if you have a bronchospasm? You have to rethink and dimension a lot what is going to be done. If a person lives in Madrid and has a tertiary or first level referral hospital, perfect, but if they live in a town in emptied Spain, the care they receive should be the same.
Of course, you have to recognize the knowledge and training that these people have had to be able to train in this type of infection, but that does not imply that you have to create a new specialty because then what will we do, a specialty of what, of the toenail? A specialty in children? Will pediatricians also do a specialty in infectious diseases in Pediatrics? In gynecology? In prosthesis infections? It's very complicated.
On the contrary, they are supporters of the ACEs. Which ones could be created for Internal?
We think that we should not fragment Internal Medicine. Palliative care is one of the most developed areas of knowledge and we have asked, together with other societies, for the creation of a palliative care training area, since these people must be given a good life and a good death. We also think that if something is created in infectious diseases it should be a training area because we don't believe it has the dimension to create a specialty.
Another of the core issues has been the care of chronic patients with multiple diseases, who are becoming more and older, how should the National Health System face this challenge that is going to grow?
Focusing this care on Primary Care, which I know is wrong, but the thing is that the patient has to be at home and be able to be cared for outside the hospital. The patient needs to be in Primary Care and that the other people who care for him circulate around him. If the patient needs to be seen by an internist, we have to be able to care for him at home through telemedicine, equally if he needs to be able to access the nurse when necessary or another specialist
Care has to be patient-centered and the person is given what they need, where they need it and where they are. In short, it is in Primary Care and the other specialists pivoting on it. Specialized attention has to start from the generalissimo and if you need something else, give it to him.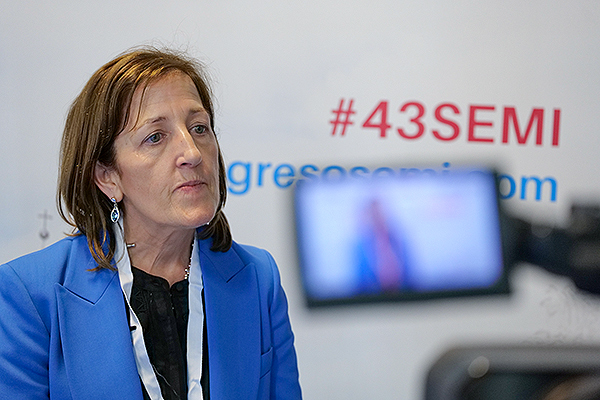 "Specialized attention has to start from the generalissimo"
Regarding the new forms of assistance, do you think that Spain is progressing correctly in its implementation?
It is progressing correctly as the patient wants to be home, but again there is a clear ZIP code bias. In our September meeting of heads of Service we put up a map of the hospitalization units at home and there were communities where there were 23 and others like Extremadura where there were none. So is it progressing? Yes, but in a very unequal way between the communities and we should not allow that.
How could this iniquity between territories be reduced?
Having a comprehensive care plan for complex chronic patients that started from the Ministry, but that was implemented in all communities. It is clear that there are regions that have perfectly developed the path that the patient has to take and there are others that do not, with which that patient… For these, you have to count on internists because the things that are imposed without consensus and without prior knowledge it is difficult to do them.
---
"The new scale in Interna is listening to the patient, hands, stethoscope and ultrasound"
---
Regarding diagnostic tools, why is there a boom among internists in the use of echocardioscopy?
The older internists, including myself, have always carried a stethoscope, some hands and we have talked a lot with the patient. The physical examination, the anamnesis and asking the patient is what always gives you the most information, but today with an ECO, which is a pocket device, one can perform a paracentesis and locate the site perfectly and without any risk. In a shift you can find a patient who has dyspnea and you don't know if he has a bronchospasm or heart failure. You can measure the cava or if he has liquid it is much safer for the patient and to determine her treatment. In addition, as a professional it speeds up the diagnosis. If you suspect that the patient has a thrombosis, you look at him and say, indeed, it seems that he has a thrombosis and you can give him the treatment, even if you later need another test to confirm that thrombosis. If you have to ask all the patients who are admitted with heart failure for an ultrasound that the cardiologist gives you, then many times the patient is discharged and has not had it done.
And is there equity in access to echocardioscopy?
There is equity, today there is practically it in almost all services.
Is it a new tool that is going to stay?
Yes, because the devices are also getting smaller, more agile, they can be connected to a mobile or a tablet and they are getting cheaper. And it is also that it is already valid for everything, it is like a new toy. There are even stethoscopes that already have the ECO incorporated. As a scale I would define it as: listening to the patient, hands, stethoscope and ultrasound.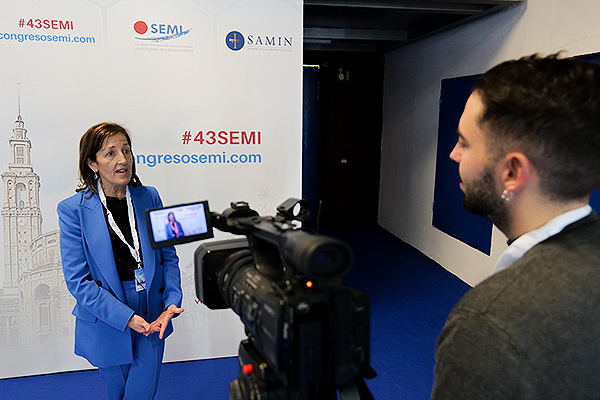 A snapshot of the interview Medical Writing Juana Carretero.
Although it may contain statements, data or notes from health institutions or professionals, the information contained in Redacción Médica is edited and prepared by journalists. We recommend to the reader that any health-related questions be consulted with a health professional.