by: Uniradio Informs – November 24, 2022, 08:23 am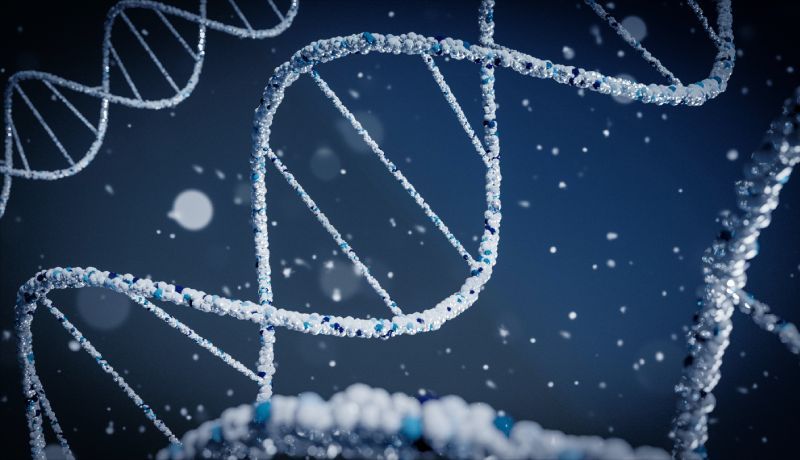 MEXICO.- Today, it is impossible to deny that the universe of medicine is fascinating, as well as very necessary. Human beings would not be who we are today if it were not for the numerous scientific advances that lead, among other issues, to improvements in health. We not only have the tools to recover from a myriad of illnesses and injuries, but also to prevent them.

At the same time, it should be noted that the numerous clinical scales are among the most important tools in current medicine. You probably haven't heard of this before, or if you have, you're not entirely sure what it entails. Simply put, scales in the medical field allow professionals to objectively assess the condition of patients. This, consequently, has a lot of uses, but the main one is that it allows doctors to make decisions in diagnosis and, as if that were not enough, in treatment.

Having said this, in this article we are going to highlight the ten most frequently used scales in medicine. We will emphasize the Daniel's scale, but it will not be the only one we talk about. Therefore, if you are interested in learning more about it, do not stop reading. Now, without further ado, let's get started.

Zoom to ten scales

To begin, it is pertinent to point out that there is a variety of scales, a number that exceeds ten. Although we have selected some, more specifically, the most used, that does not imply that the others are not equally fundamental. With this clarification in mind, below we name the scales that we will develop.



Hunt and Hess scale




Daniel's scale




Curb-65 Scale




wells scale




Apgar scale




Norton scale




Glasgow scale




Braden scale




Alvarado scale




Fisher scale

So, let's start with the Hunt and Hess scale. This implies a way to classify the severity of non-traumatic subarachnoid hemorrhages. Then, in surgery, it is shown that there is a specific correlation with the result of surgical treatment.

In turn, the name of the scale in question comes from two renowned neurosurgeons, since their contributions to science were essential. We are referring to neither more nor less than William Edward Hunt and Robert M. Hess.

Moving on to the Daniels Scale, that's not all, the scale also consists of six levels. It starts from zero, where muscle contraction is nil, and reaches a maximum of five, where the muscles carry out their complete movements.

Let's take a closer look at the levels. At level zero, the muscles do not contract. This represents a problem due to the fact that it is linked to a total paralysis of the body. Instead, at level one, the muscle contracts, but without the presence of movement. One can feel or visualize the contraction, but the movement is not present. What happens at level two? Here, the muscle contracts and moves appropriately. However, it offers no resistance as it is unable to defeat gravity. At level three, the muscle has the ability to perform movements against gravity as its only resistance.

Levels four and five represent crucial stability. At level four, the muscle contracts, moving smoothly against gravity and moderate manual resistance. Finally, level five refers to the situation in which the muscle contracts and performs the movement even against maximum manual resistance.

So, as you may have seen, it is an extremely useful scale, but easy to do. To carry out the test, it is necessary to start evaluating the patients from level number two, since it would be evident if they present a lack of movement.

Let's move on to the Curb-65 scale. His name is an acronym for Confusion, Urea, Respiration, and Blood pressure. It is used as a method of predicting mortality in patients suffering from community-acquired pneumonia. It has been endorsed by the British Thoracic Society.

The Wells scale is also called the Wells criteria. It is a clinical prediction system, but in this case for pulmonary thromboembolism and deep vein thrombosis. It was created in 2006 by Wells and Scarvelis.

The Apgar scale or test was developed by Virginia Apgar, a pediatrician and anesthetist from the United States. Her specialization was obstetrics against infant mortality. The term was used for the first time in 1953. The function it occupies within medicine is to assess the viability of a newborn in its first minutes of life.

On the other hand, the Norton scale is responsible for measuring the risks that patients experience in suffering from pressure ulcers. It was performed by Doreen Norton, hence the name, in 1962. Patients at risk would be those with a low score within the mentioned scale.

The Glasgow Coma Scale was created in 1974 by Graham Teasdale and Bryan Jennett, both members of the Institute of Neurological Sciences at the University of Glasgow. It is a tool that allows the assessment of the state of consciousness of victims of head trauma.

In addition to the Norton scale, there is another that allows you to assess the risk of pressure ulcers and it is the Braden scale. It was created by Barbara Braden and Nancy Bergstrom in 1987. It stands out for its simplicity and precision.

The Alvarado scale was introduced in 1986. It is a scoring system used in the diagnosis of appendicitis. Although it was originally designed specifically for pregnant women, it has now surpassed that category.

Lastly, the Fisher scale is a criterion used in medicine to be able to predict vasospasm after subarachnoid hemorrhage. To achieve this, it is necessary to use, in turn, a Computed Axial Tomography.

conclusion

By way of closing, we reiterate that the scales in the medicine They are very important today. There are many more than those mentioned here, but these are the ones that are used most frequently worldwide. Knowing and becoming familiar with them is a brilliant idea. successes!