Apple has had problems with a very important supplier and Samsung will replace it in the iPhone supply chain.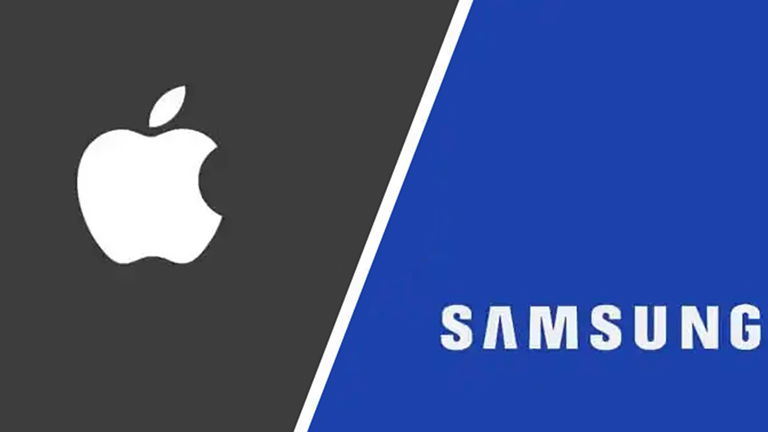 Apple was in serious trouble due to the restrictions that the United States is applying to certain suppliers and has had to turn to Samsung to save the manufacture of the iPhone. Apple intended to use components made by Yangtze Memory Technologies (YMTC), but will no longer be able to.
As reported DigitimesApple's plan was to use YMTC's 3D NAND memory for use in all iPhones sold in China, in order to end up using these components in 40% of all iPhones. Problems that are added to the already known ones that are delaying the manufacture of the iPhone 14 Pro.
Apple loses one of its most important suppliers for the future
Apple's plans changed last month when YMTC and 30 other Chinese companies added to the "Not Verified" list of companies that US officials have not been able to inspect. And everything seems to indicate that the provider will be blacklisted in early December.
American companies have Sharing of any design, technology, document or specification with companies on the "Not Verified" list is prohibited. It appears that YMTC is being investigated by the US Department of Commerce for having sold chips to Huawei, a company that is on the blacklist.
Therefore, Apple would not be able to do business with them and, in anticipation of this possible move, has had to resort to Samsung to acquire this key component. Starting in 2023, Apple will have Samsung Electronics as an alternative supplier.
Samsung, long the leading supplier of DRAM chips for iPhones, will start supplying NAND flash memory for iOS devices next year from its plant in China's Xian plant, which now contributes 40% of the total capacity of 3D NAND flash from the Korean vendor, ranging from 128 to 176 layers, the sources said.
Of course, Samsung has proven to be a reliable supplier for Apple for years. As much as the two companies compete in the smartphone market, including all of Samsung's ads criticizing Apple, the two companies have a good relationship when it comes to component orders.
Samsung copies one of the best and most unknown features of the iPhone
Key iPhone elements like the screen or RAM is made by Samsung, which is certainly one of Apple's most important suppliers. Now they will also offer their NAND flash memories, although we will see if this affects the price of Apple devices.