Nubank has revealed its next growth steps in Mexico, announcing the launch of "Cuenta Nu", its new product that consists of a savings account, in addition to being accompanied of a debit card.
According to Nu México, as of today, the waiting list is now open for your first savings product that will arrive in the "next weeks"gradually through phases.
Cuenta Nu will be 100% digital and will allow customers have a daily growth of your money with a "competitive annual rate", and that like your credit card, you will not have surprise charges and you will not need minimum balances either.
Among its advantages, Nu details that it will allow clients immediate liquidity, allowing have cash available 24 hours a dayseven days a week, unlike other options on the market, in addition to being able to make transfers to other accounts.
In the case of the physical debit card, this will look like the credit card, but will include a small cut on one of its sides to be identifiable by touch, and a variation in shades of purple, while its edges will be blue.
This will be the deployment of 'Cuenta Nu'
Cuenta Nu will be launched in phases, starting first with a waiting list to which users can already sign up. Then it will start the alpha phase, where the service will be opened to "Nubankers", that is, the Nu Mexico employees, their friends and familywho will be able to test the functionalities, also identifying possible opportunities for improvement before opening the product to more people.
The beta phase will follow, where Cuenta Nu will be gradually available to members of the Nu Community, a forum between the company and current customers already registered on the waiting list, who be the first to have access to the savings account, and the debit card will also arrive progressively in this period.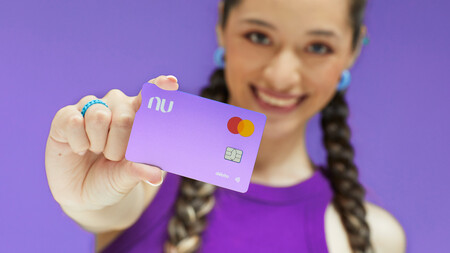 Also at this stage, but after the Nu Community, the service will open to all people registered on the waiting listbefore finally reaching the general public.
How 'Nu Account' will work
In addition, during the presentation of this new product, Nu México commented that, as with the rest of the debit cards, it will be possible to make cash withdrawals from an ATMand from the company, there will be no commissions, although the ATM could have some.
From Nu, they also emphasized that there will be no limit on deposits, and although it will not happen immediately, it is contemplated that, like your credit card, the debit card can be linked to the Google Wallet (also known as Google Wallet), and although it will not happen immediately, it is contemplated that the option will arrive between the alpha and beta phases of launch.