Almost a year has passed since the broadcast of the anime adaptation Kaifuku Jutsushi no Yarinaoshi (Redo of Healer), produced by the studios TNK. Although this production has not announced a second season, both the studios and the director of the project will be returning very soon, with the anime adaptation of Futoku no Guild (Guild of Depravity).
As expected, this new adaptation follows the trend of producing versions with different "degrees of censorship", so Futoku no Guild will feature a censored version for general television and an "age-restricted" version to be broadcast through AT-X, as is usual. No platform has announced its distribution in the West, but fans are hoping it will be. HIDIVE so that at least there is access to a version with less censorship legally.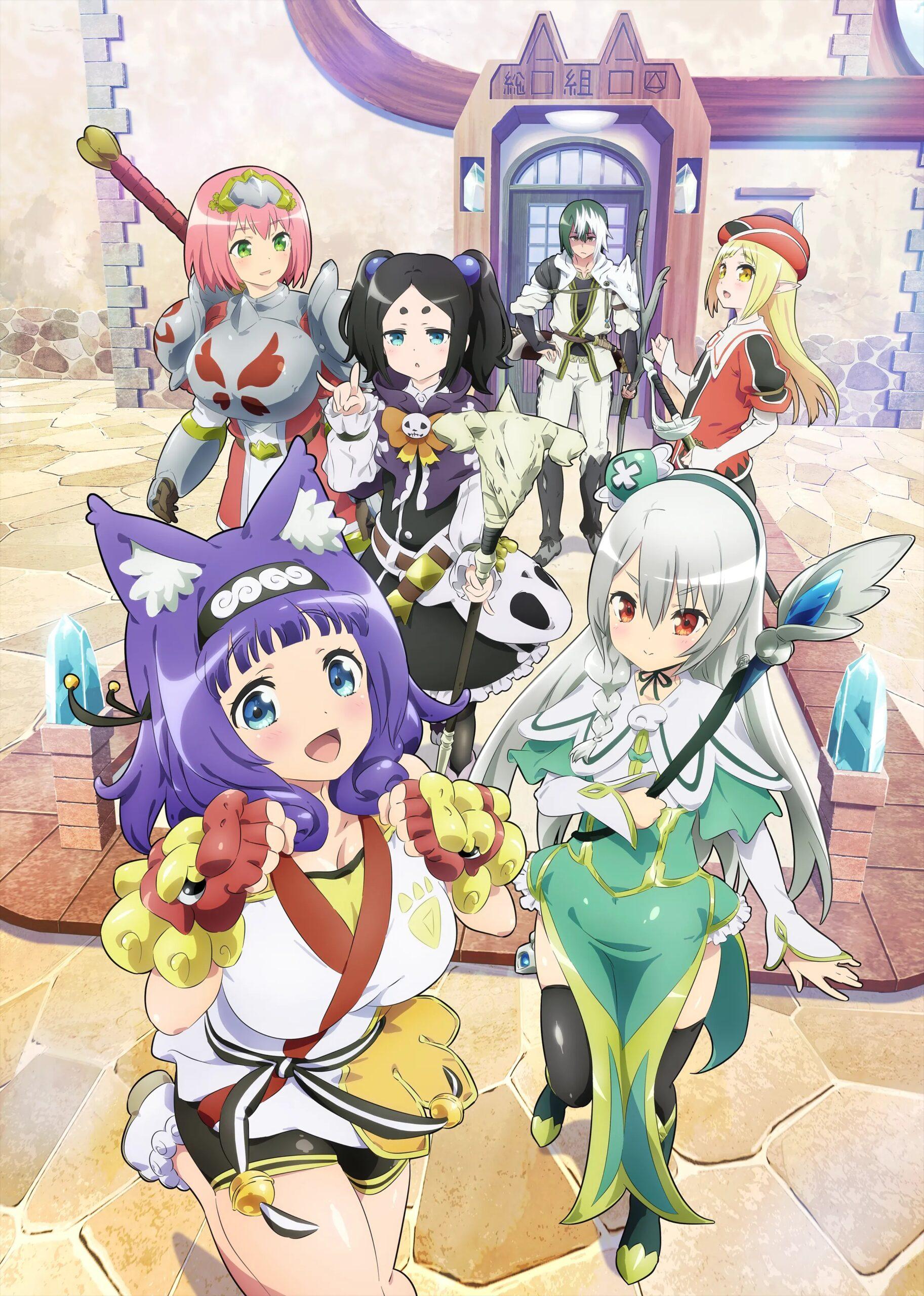 The series is scheduled to premiere on October 5 in Japan. For its part, Taichi Kawazoe manga publication began through the magazine Monthly Shōnen Gangan from the publisher Square Enix in June 2017. The publisher published the eighth compilation volume in August 2021, followed by the ninth on March 11 in Japan.
Production team
Takuya Asaoka (Kaifuku Jutsushi no Yarinaoshi, Fate/Apocrypha, Dorei-ku The Animation) is in charge of directing the anime at the studios TNK.
Kazuyuki Fudeyasu (Black Clover, Tensei shitara Slime Datta Ken, Monster Musume no Iru Nichijou) is in charge of writing and supervising the scripts.
Hiraku Kanekō (Tsurezure Children, Seikon no Qwaser, Nande Koko ni Sensei ga!?) is in charge of character design and animation direction.
Synopsis for Futoku no Guild
Kikuru Madan is a monster hunter with excellent performance due to his particular work in the forest. But he has decided to quit his job for fear of wasting his own youth. Actually, the real reason is that one of his friends got married. One day there is a promising new recruit. Enome, the guild's receptionist, asks him to accompany Hitamu Kyan, the erotic martial artist, to keep her safe and teach her how to work. So she decided to accept the request. The reason is that he cared for her and that he wanted to make her her successor before completely withdrawing from her. Unfortunately, his plan to withdraw from her collapses with the uselessness of Hitamu, who always attracts monsters. So, will Kikuru Madan be able to retire in peace, with some useless trainees in attendance?
Font: MyAnimeList
(c)河添太一/SQUARE ENIX・「不徳のギルド」製作委員会