Logitech has announced all the details of the G Cloud, its new portable console based on Android.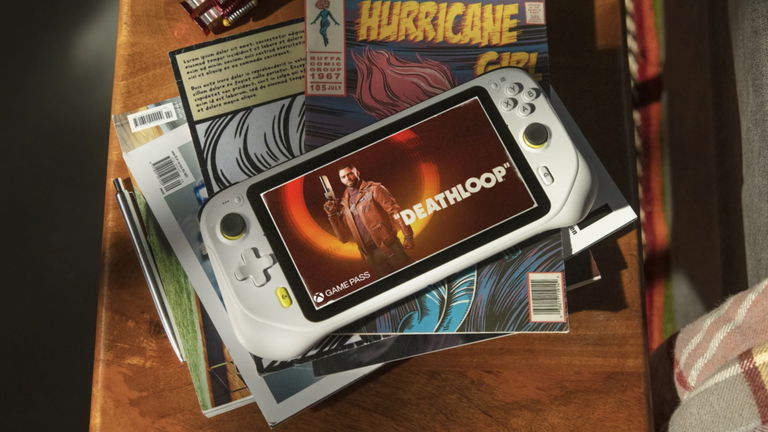 Logitech has just pulled out of its sleeve what could be the ultimate handheld console. Is named Logitech G Cloud, and comes with the aim of competing head-to-head with consoles like the Nintendo Switch or the Steam Deck. To do this, Logitech has decided to use the open philosophy of Androidwhich will give players the chance to enjoy their favorite titles across different platforms.
And it is that the cloud gaming is, mainly, the main attraction of this console, that although it does not have the most cutting-edge specifications, its ability to execute the main services of CloudGaming make it a more versatile option than other competing consoles.
Logitech G Cloud, all the information
Logitech's new console is aimed at those users who prefer game services in streaming, and they are not looking to run their titles locally. Therefore, enter support for Xblox Cloud Gaming and Nvidia GeForce Nowand since it is an Android device, it is also allowed download apps from services like Google Stadia or Amazon Luna.
However, the Xbox app and Steam Link are also included, so realize streaming from a console or PC directly to the G Cloud.
On a technical level, the console equips a 7-inch diagonal IPS LCD screen with Full HD + resolution and 16: 9 format, in addition to a refresh rate of 60 hertz and a maximum brightness of 450 nits. It has a complete button panel, including triggers, D-Pad, analog joysticks, linear haptic vibration motor and an audio system made up of stereo speakers, 3.5-millimeter headphone port, support for audio via USB-C, Bluetooth 5.1 connectivity and aptX Adaptive codec. All this, in a body of 463 grams of weight.
The processor that gives life to the console is the Qualcomm Snapdragon 720Ga chip focused on energy efficiency, but that can allow to run some android games in local without too many problems. In addition, it includes support for WiFi 5.
Logitech G Cloud
Their price is US$329.99, where it will go on sale from mid-October. During the reservation period, you can get a reduced price of $299.99. At the moment, no data has been given on its possible release on the market in Europe.