Nothing announces the third product in its catalog: new headphones that arrive in a case inspired by cosmetic products.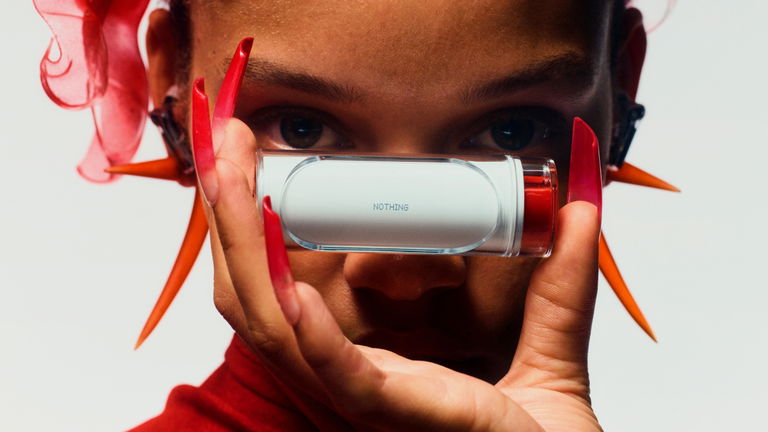 After the Nothing Ear (1) and the Nothing Phone (1), the London-based firm has now presented its third product officially. They are "new" headphones, which despite having been announced today, They won't go on sale until the end of the year..
The main difference between these new earphones and the original Ear (1) is in the charging case: the new Nothing Ear (Stick) come in a case inspired by the silhouette of some cosmetic productswith a more compact format than the original model.
Nothing Ear (Stick): A more compact format for the most popular transparent earphones
Through a press release, Nothing has announced this new product, which according to the brand, will arrive at the end of the year. They will have a exclusive charging case, lighter and more compact than the original version, with a design inspired by cosmetic products. The headphones were first revealed at the London Fashion Weekfrom designer and creative director Chet Lo.
It has not been confirmed whether the new headphones will introduce changes at a technical level with respect to the original Ear (1). However, the brand has confirmed that it will reveal more details about them at the end of the year. It will be then when, in addition, confirm price and market release date of the Nothing Ear (Stick).
It should be mentioned that Nothing is not the first brand to launch headphones whose case is inspired by aesthetic products. Not long ago huawei has already gone ahead by launching the Huawei FreeBuds Lipstick, totally wireless headphones whose case represented a lipstick.
For you