A developer has created a version of the Dynamic Island of the iPhone 14 Pro for Android, and it is free to download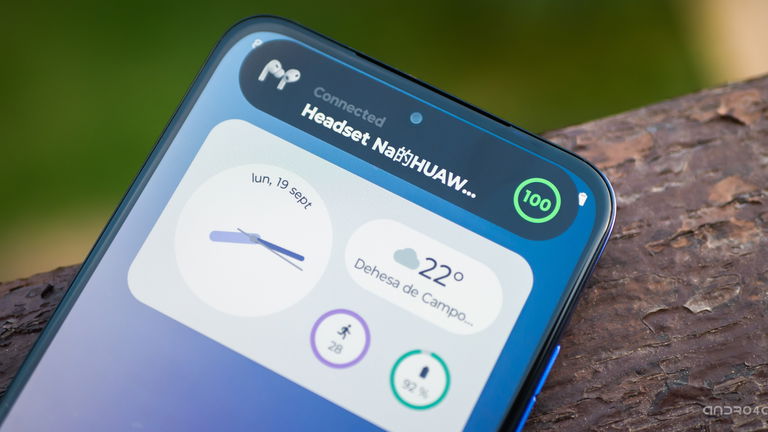 It was only a matter of time before a developer figured out how to bring the famous dynamic island of the iPhone 14 Pro to Android devices with hole in the screen. We have already seen how this option was included in a MIUI theme for Xiaomi mobiles, and now, thanks to a new free appit is possible to have a iPhone 14 Pro dynamic island-like feature on basically any Android smartphone.
The app, although still a bit limited, it is fully functional and compatible with most Android devices on the market. We have already tested it, and you can also do it completely free of charge.
The dynamic island of the iPhone 14 Pro, on any mobile thanks to this app
The app in question has been created by a Chinese-born developerand shared by youtuber behind the channel Mr. Android HD. It can be downloaded completely free through Google Drive and contains no advertising or in-app payments.
Its operation is relatively simple: as soon as it is installed, the app will request access permissions accessibilitynecessary to be able draw overlapping content and show the dynamic island on any app. Authorizing this type of permission to a third-party app always entails risks, since the app is given the possibility of read all the content that appears on the screen.
That said, once the permissions have been granted, the app offers some customization options, including the option to resize or position where is the hole in the screen of the smartphone. They can also be show test animationsto see how they will look on the device.
Currently the app only allows show animations when charger is connected, or when a bluetooth audio device such as a headset is connected. The dynamic island will not appear when receiving notifications, nor will it serve to leave applications in the background as it happens in the latest iPhone models.
It is possible that, with future versions of the application, new functions will be included with which to make the experience more similar to that offered by the iPhone 14. Or, more complete apps may appear, or even that the manufacturers themselves begin to include similar functions in the software of their devices. I am afraid that we will not have to wait too long to see new proposals of this type.
Download Dynamic Island for Android free on Google Drive