An app that can prevent you from getting run over? This is the latest idea that Ford is already developing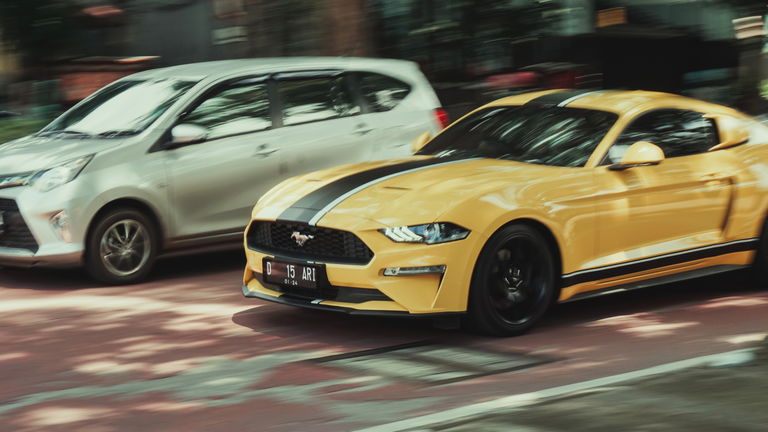 Ford has a plan to try reduce pedestrian and bicyclist crashes using Bluetooth LE technology built into smartphones. To do this, it is developing a new technology together with Commsignia, PSS, Ohio State University, T-Mobile and Tome Software, which would allow send an alertboth to the driver and to the pedestrian or cyclist, when the vehicle detects that there is a risk of being run over.
The function in question would be integrated into the Ford SYNC system of the brand's vehicles, and a first prototype has already been used to demonstrate its operation during the Intelligent Transportation Society of America's World Congress which is being held this week in the city of Los Angeles.
Ford wants to avoid being run over, and wants to use the Bluetooth of your mobile to achieve it
According to Ford, cyclists and pedestrians they should install the application developed by the company on their phones. Thus, thanks to the access of Bluetooth Low Energy technology, vehicles could stay in touch with smartphones of pedestrians. It is worth mentioning that, according to Ford, this function would be available in any brand car with SYNC system and Bluetooth connectivity. On the other hand, the company is also experimenting, hand in hand with T-Mobile, with a version that uses 5G technology.
This technology would reach vehicles as an extension of Ford Co-Pilot360a system that can already detect and warn drivers of the presence of pedestrians, cyclists, scooter drivers and others, and even brake the vehicle in case the driver fails to anticipate.
Its operation, unlike that of other types of anti-collision systems, it will not be based on radars or cameras. Thanks to Bluetooth Low Energy, pedestrians and cyclists could be detected by the vehicle even when they meet hidden behind buildings or other types of obstacles.
The system interprets that a person is using the device, differentiates pedestrians from cyclists and others based on their speed of movement, and also evaluates the risk due to their direction. BLE devices rapidly change communication channels – called frequency hopping – in the 2.4 GHz radio band to minimize interference.
In the event that the vehicle interprets that there is a risk of a collision, the Ford SYNC system would alert the driver using visual and sound warnings.
There is no doubt that it is a interesting solutionwhich can significantly reduce crash cases, especially if the reception by users is good, and if other vehicle manufacturers choose to implement similar solutions.