We will no longer see Milly Alcock and Emily Carey as Rhaenyra and Alicent, respectively, but both actresses could return to 'House of the Dragon' season 2.
We are all very sad because next Sunday we will no longer see Milly Alcock like Rhaenyra Targaryen or Emily Carey In Alicent Hightower's green dress. House of the Dragon will jump back in time to see both protagonists in their adulthood, thus introducing Emma D'Arcy and Olivia Cooke to replace their younger colleagues, starting the civil war in House Targaryen also known as " The Dance of the Dragons"
From Sunday, before starting episode five, where we saw how Rhaenyra rejected Ser Criston Cole's (Fabien Frankel) love proposal causing her knight's tremendous spite, the rest of the cast thanked both actresses for their great performance in the middle of the first seasonbecause not being known, they managed to put their name at the top, especially among the followers of the work of George RR Martin, who can now add it to their list of favorites along with Maisie Williams (Arya Stark, in Game of Thrones ).
By having the most important interactions with both, Matt Smith predicted something big for both of them. "From now on the two will have a promising future", he said during a conference he held with Alcock. Giving a tremendous boost to the Australian, who, pessimistically, expressed her concern for what comes after this series. "I just hope to find a job again," said the 23-year-old girl.
It was the leader of the greens (as Alicent Hightower's allies are known during the "Dance of the Dragons") who gave the good news for both and the fandom they have reached: "The subject of returning has been touched upon. Yes there are conversations, but honestly, I know absolutely nothing and I have no idea. Of course I'd love to come back, but it depends on how it's received (season one) and what you're looking to do for the sequel (season two)," Carey told The Hollywood Reporter.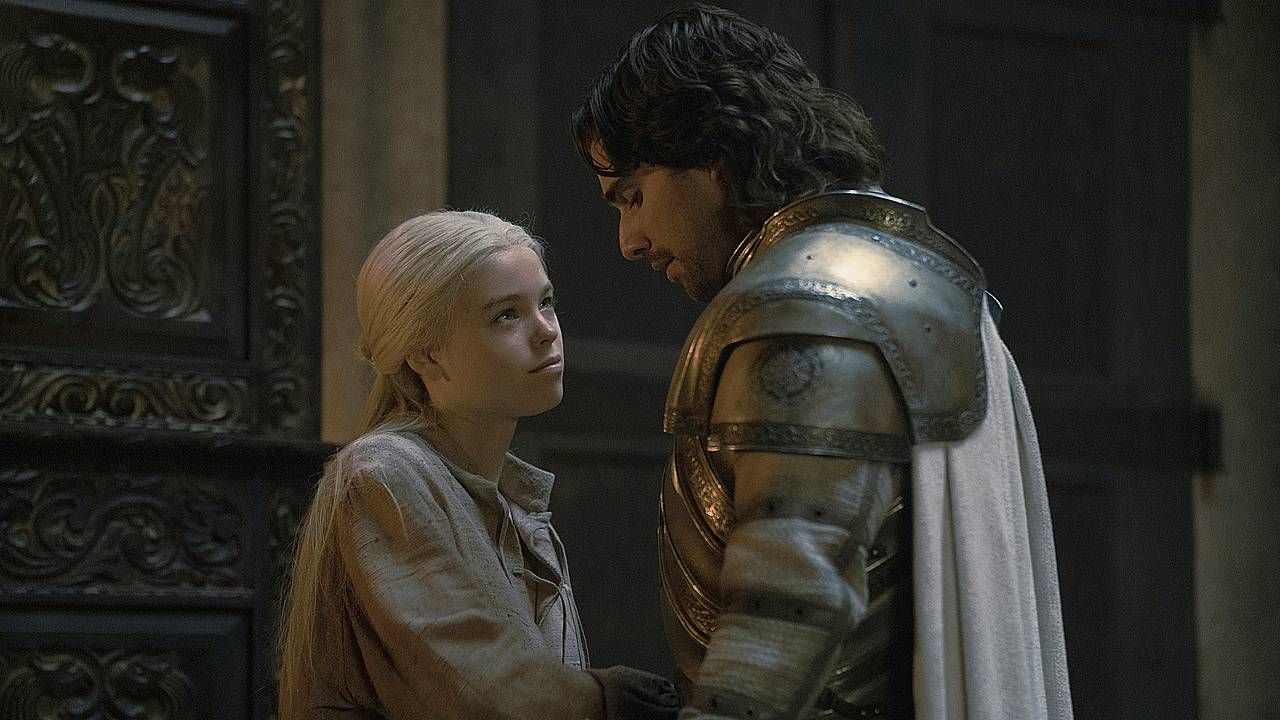 How could they return? in flashbacks. It's very easy to guess, because the time jumps will leave some holes that fans will notice throughout the next round of episodes, especially the births of Rhaenyra and Alicent's children, their times as friends long before episode one, conversations with Viserys I (Paddy Considine), fun passages with Mushroom (the jester of the Red Keep), and any pretext they can use to work with them again.