The GBWhatsApp v13.50 download is already available. An update to the mod that enables many of the official WhatsApp news of recent weeks, now also enabled in this alternative application.
Veteran GBWhatsApp has been among the most downloaded WhatsApp mods for some time. That is, a version developed by a group of fans (SamMods in this case), with many capabilities not available in the original.
However, the new features of v13.50 are not very numerous, and it is rather notable that they have been activated recent features released in the official version. For example, the possibility of hiding the "Online" status of WhatsApp that many have been waiting for years.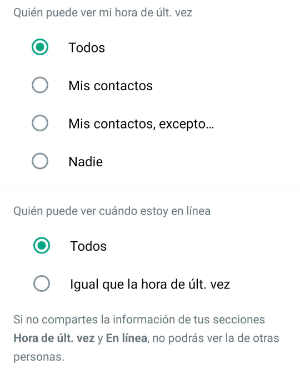 Options are also enabled in group conversations, because now no warning when someone leaves a group, only admins see a notification in the chat. In addition, the Admins gain the ability to delete messages from other users in conversations.
These are the own new features What GBWhatsApp v13.50 brings:
Multiple files can be sent to external apps at the same time.
It is possible to hide the admin indicator for groups.
When the version of WhatsApp expires, they indicate the version of the current package.
The list of official news that have been activated for GBWhatsApp is the most interesting:
The "Online" status can be hidden.
When leaving the groups, no warning is shown to the rest of the users (only the administrators).
List of previous participants in the group details, with date and time of departure.
Admins can delete third party messages in the group for everyone.
Filter of unread messages in the search engine.
New drawing tool.
Quick reactions in the States.
Interface tweaks (in Status text and Status privacy settings).
Some of these innovations will be very useful, for example, the unread chat filter It is suitable for those who have many conversations at the same time (especially companies or small businesses that have not migrated to WhatsApp Business) and need to check if they are missing any: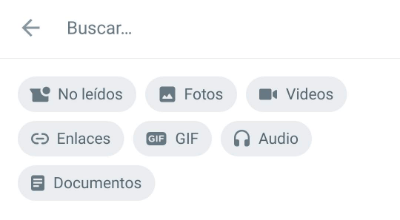 They have also been made fixes and improvements varied in v13.50:
Changes in translations.
Improved anti-ban.
Interface fixes: access to the first message, messages from a user and message counter.
In general, it is a good idea to download GBWhatsApp v13.50 If we already use it, and also those who want to try it for the first time, they will find a complete update that supports the latest WhatsApp news, and adds the numerous extras of the mods.
How to know if someone is online with you on WhatsApp
Download GBWhatsApp v13.50 for Android