How does a classic mid-range age? How much life will that Xiaomi I carry in my pocket have?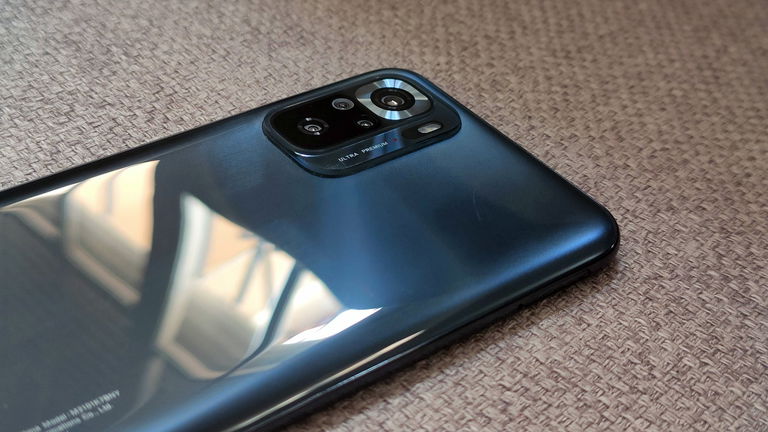 It is no secret, many of the mid-range that are sold each year in countries like Spain have the Xiaomi signature on their back. The Asian company has always stood out for offering a lot of value for relatively reasonable prices.
Not everyone needs a high-end mobile, in fact, most users do not need a smartphone that wastes power and comes with the latest features on the market. Nevertheless, more expensive devices can be a great option if we want a long lifespan.
The firms treat their flagships with more care, they usually update for a longer time and by having higher level components, they age much more gracefully. This raises a question, How does a mid-range behave when it begins to age?
I will try to answer this question by telling my experience with the Redmi Note 10S, a mid-range in the purest Xiaomi style that has been on the market for more than 1 year. Does it still work as it should? Can I get the most out of it? Do you notice the passage of time?
Redmi Note 10S
This is how a mid-range "veteran" performs
It may seem surprising that you use the term "veteran" for a device that hasn't been on the market for even 1.5 years, but we know how the world of technology works. Manufacturers like Xiaomi present dozens of terminals each year and time seems to be dilating between so many new devices.
The Redmi Note 10S has a 6.43-inch AMOLED screen and Full HD + resolution that is still very enjoyable. AMOLED technology provides powerful colors, something I appreciate in a relatively cheap smartphone.
Nevertheless, its 60 Hz refresh rate is somewhat criticizable in a market that has been plagued by 90 Hz and 120 Hz screens for a couple of years. When you try a screen with a high refresh rate it is difficult to go back and I cannot understand why this Redmi Note 10S did not follow in the footsteps of its brothers , which at least have 90 Hz panels.
Xiaomi Redmi Note 10S
specs
Dimensions
160.46 x 74.5 x 8.29mm
178.8 grams
Screen
6.43-inch AMOLED DotDisplay
2400 x 1080 pixels
Processor
MediaTek Helio G95
RAM
6/8GB LPDDRR4X
Operating system
MIUI 12.5 based on Android 11
Storage
64 / 128 GB UFS 2.2
cameras
Rear:
– Main 64 MP f / 1.79. 1/1.97″ sensor size
– 8MP Ultra Wide Angle Camera
– 2 MP macro camera
– 2 MP depth camera
Frontal:
– 13MP f/2.45
Drums
5,000mAh
33W fast charge
Others
side fingerprint reader
USB Type-C
3.5mm headphone port
NFC compatible with Google Pay
Dual-SIM
IP53 certification
dual speakers
Its design is still modern in the eyes of othersthe revolution on the front of our devices seems to have stalled and the construction of this Redmi Note 10S It has nothing to envy to terminals that have seen the light in recent months. Also, I have to say, the rounded back of it feels great in the hand.
And what about performance? The brain of the Chinese terminal is the Helium G95 manufactured by MediaTek, an 8-core processor designed for gaming. The Redmi Note 10S showed a good performance and continues to do so. It is not a bullet, but it allows you to take advantage of all kinds of games and if at any time you miss some fluidity, it is because of the 60 Hz of your screen. By the way, it has also updated to MIUI 13.
We do not forget autonomy, a very important section and that is usually affected over time. The 5,000 mAh of the Redmi Note 10S continue to do a great job, the not too demanding part of its hardware has a lot to do with it. That yes, his 33W fast charge perhaps it is a bit slow for what we are used to today.
Some cameras that are still "enough"
Our protagonist arrives with 4 cameras on the back. We meet a 64 megapixel main sensora wide angle 8 megapixels, a macro of 2 megapixels and a sensor for the portrait mode. On its front, a 13 megapixel camera.
Manufacturers often repeat sensors for several years and, luckily or unfortunately, quality jumps in photography are no longer as big as they were some time ago. With this Redmi you can take good pictures, especially when the lighting conditions are optimal. enjoy an acceptable level of detail and an interpretation of the colors that are sometimes off.
However, in general, I don't think we are facing a bad photographic section. Its cameras keep the type even when the sun goes down, at which time the "Night Mode" becomes practically essential. Both the portrait mode and the front camera make us reach the same conclusions, we are before enough cameras, but not surprising.
So is it still worth it?
You have to be careful, because with new Xiaomi that have seen the light during this 2022 and that already cost less than 200 euros, recommending a Redmi Note 10S does not make sense. Terminals like the Redmi Note 11 or the latest POCO M5 are a much smarter purchase.
Redmi Note 11LITTLE M5
However, my intention with this article was different. The Redmi Note 10S has proven to age well, it continues to offer a good experience and I am confident that it still has a couple of good years ahead of it.. A flagship like the Xiaomi 12 Pro It will age better, there is no doubt, but despite what it may seem, the useful life of our devices is increasing.
And it is that technology is not advancing by leaps and bounds as it did some time ago, which gives rise to more similar launches every year. Buying the successor to your current smartphone will not result in a radically different experience, and that mobile phone you carry in your pocket will be able to maintain its type for longer than you think.
Therefore, if you are looking for a mid-range smartphone that is around 200 euros in the middle of 2022, go ahead without fear, you will find great options that can be very good companions for a long time. Get the most value for your money.