Discover the best mobile applications and tools to learn chemistry from iOS.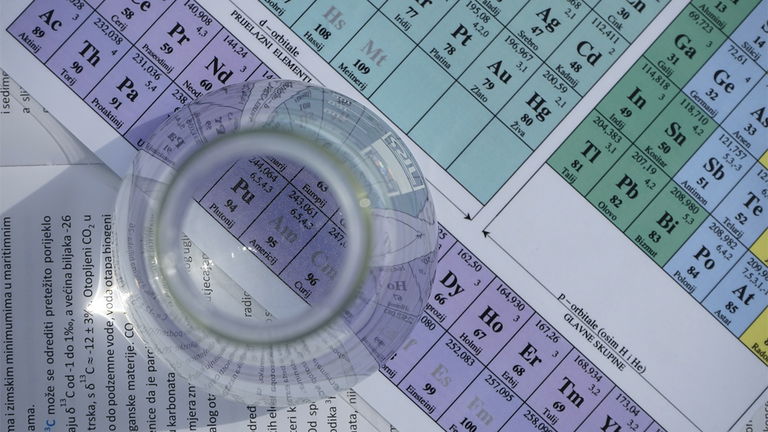 The teachings offered by education system are of great importance for the child training during all stages, whether infant, primary, secondary and professional or university training.
However, in the high school stage Some subjects can be difficult to learn. Previously, we showed you some applications to learn mathematics and physics, and this time we will show you the best apps to learn chemistry from iPhone.
8 apps to learn math on iPhone: the best you can download
Top applications to learn chemistry from iPhone
Chemical Elements: Test
Chemistry
Periodic Table 2021 – Chemistry
khan academy
ChemistryMaster – Basic Chemistry
Periodic Table Quiz
Quiz Chemical Symbols
Quiz Chemical Formulas
Below you can see some apps to learn the basics of modern chemistryperiodic table elements, chemical experiments and more.
Chemical Elements: Test
chemical elements is a application to learn chemistry playing. The game has different options to exercise your knowledge in chemistry and thanks to them you will be able to know the periodic table elements.
In addition, it offers you the option to choose between different levels of difficulty and has a section of "Test" where you can choose between quiz, multiple choice quizanswer questions against the clock, identify elements on the periodic table, and more.
Their visual interface it is enough simple and flatnothing flashy, it only has the representative colors of each element.
Chemistry
If you are at a more advanced level and need to solve chemistry problemscalculate the mass of certain elements and power simulate chemical reactionsthen this app is perfect for you.
Its interface is quite modest, minimalist and very professional. In addition, it integrates a fairly extensive glossary where you can meet each of the chemical elements.
The most attractive feature is the ability to easily solve chemical equations and reactionswith either 1 or 2 unknowns, and calculate molar masses.
Periodic Table 2021 – Chemistry
The periodic table It is one of the most important tools used by those who are starting in the world of chemistryand this platform stores the elements in a very interactive way.
It integrates each of the chemical elementsand touching one of them will show relevant information about the item in general.
In addition, you can access informative articles related to the chemical element and images in high definition under a attractive and intuitive interface.
khan academy
khan academy is a mobile and compact academic institutionsince it integrates for free enriching information in knowledge of various topics such as grammar, mathematics, literature, geography and chemistry.
This information is sectioned into different topics such as articles, videos, images, audio and more.
In addition, its database is constantly updated, so you will always have something new to learnbecoming a good alternative for learn chemistry from mobile.
ChemistryMaster – Basic Chemistry
ChemistryMaster it's a virtual teacher with information about basic and advanced chemistry. In addition, it integrates concepts, examples, experiments and more.
The information is found segmented into different themes (chemical bonds, chemical compounds, states of matter), each of the topics is packed with information regarding atomic numbermass, chemical bond, oxidation number and valenceatomic mass units, Charles' law or Gay-Lussac's first law…
Periodic Table Quiz
If you want to test your knowledge about chemistry, especially about the periodic table, then take into account what the app offers Periodic Table Quiz.
It presents various tests, where you will have to answer chemical names, symbolsatomic numbers and atomic masses of the 118 elements present in the periodic table.
Their interface is quite nicecolorful and you can organize the chemical elements by type.
Quiz Chemical Symbols
Quiz Chemical Symbols is another of the best apps to learn chemistry and keep knowledge fresh from iPhone.
It is full of multiple choice questions where you must answer correctly. In general, it is quite easy to use and the tests are sectioned by the element types.
Quiz Chemical Formulas
One of the hardest things about understand and learn Are the chemistry formulasbut this mobile application is willing to help you.
With it you can learn each of the formulas of organic and inorganic chemistry through fun games and questions with multiple choices, those formulas will be organized by item types.