Next August 21 there will be news about Pokémon Scarlet and Purple, while new leaks are known about the converging forms.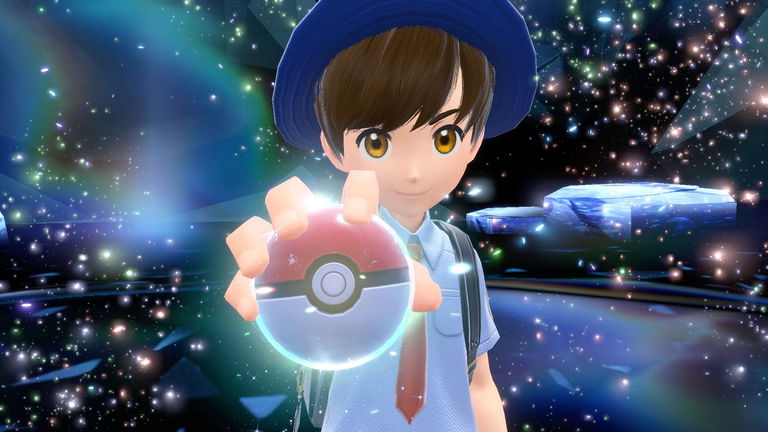 November 18 Pokemon Scarlet and Purple will gather the eyes of the millions of Nintendo Switch players to start the ninth generation of the license developed by Game Freak. After the last official trailer, some of the secrets that these new deliveries keep have been revealed, in addition to all leaks that are emerging practically daily, like all the supposed past and future forms that these games will have. Now, The Pokémon Company has shared when can i see the next trailer official.
And the date is not far away, so we will just have to wait until the next August 21 for official Pokémon Scarlet and Purple news. Starting at 5:00 p.m. (Spanish peninsular time), the company will reveal new material of the ninth generation, although what exactly it will consist of has not been revealed, so it will be necessary to be very attentive to what is disclosed and if some of the rumors and leaks that have been known are finally confirmed. in recent weeks, such as the aforementioned past and future forms or other aspects of the license. Also, Information about the new generation Pokémon TCG will also be offered.
Upcoming Pokemon News:

📅 August 21
🕑 17:00 EST

➡️ Pokemon Scarlet and Purple
➡️ Pokémon TCG of the new generation pic.twitter.com/umcmvWfbxV

— PokéXperto (@pokexperto) August 18, 2022
So it seems that The Pokémon Company and Game Freak are already bringing out all the artillery for pre-launch promotion of Pokémon Scarlet and Purple on Nintendo Switch. Remember that the trailer in question will be broadcast from 5:00 p.m. (Spanish peninsular time) on Sunday, August 21.
– It really looks like Tentacool and Diglett are the only Pokémon who receive Convergent Species for now.

The Pokédex description for the one based on Diglett even jokes about mistaking it for Diglett.

— LEAKS Center (@CentroLeaks) August 18, 2022
Pokémon Scarlet and Purple would only have two converging forms
In the last hours they have also been released new leaks about Pokémon Scarlet and Purple and more specifically of the so-called converging forms. If at first it might seem that they were going to be very numerous, the latest details that have been offered indicate that probably there are only two evolutionary lines with this recognition.
Pokémon Scarlet and Purple leaks the total number of new Pokémon
Thus, Diglett and Tentacool -and their respective evolutions- would be the only converging Pokémon, so it will be necessary to see how these new forms are treated and what treatment is given to explain this phenomenon. We will have to wait to find out if it is revealed in the new trailer or left as a surprise for next November 18, when the games premiere.