For the second consecutive day, armed criminals generate attacks on the Cívico population and detonate a car that they later set on fire.
The events occurred in the branch of an Oxxo store located on the highway to Tijuana, at the intersection with the Ahumadita neighborhood, west of the city.
Listen: Los Cabos and el Max, against police: Podcast.
The preliminary narrative of the authorities indicates that around 10 at night the presence of the authorities was requested in the aforementioned self-service store, since an armed attack had been perpetrated and later.
Municipal agents went to the scene and interviewed the victim and owner of the car, who commented that she was carrying out common tasks in the store when, during the closing process, she heard a series of firearm detonations and later observed her vehicle on fire. .
It is a gray Mazda car, model 2002, with California license plates, which suffered severe damage due to the projectiles and the fire itself.
A witness to the event provided general information about those involved, who were secured after an operation carried out by the Municipal Police of Mexicali.
According to preliminary information from the authorities, those charged today bear the names of Brayan Elías García, 22 years old, and Jorge Fabián Torrez Martinez, both originally from Guadalajara, Jalisco, who in addition to a handgun were among their clothes.
Those accused today are innocent until a sentence issued by a judge is determined, according to article 13 of the National Code of Criminal Procedure.
The terrorist attack occurs one day after the violent day that occurred throughout the entity, where several cars, trucks and taxis were set on fire.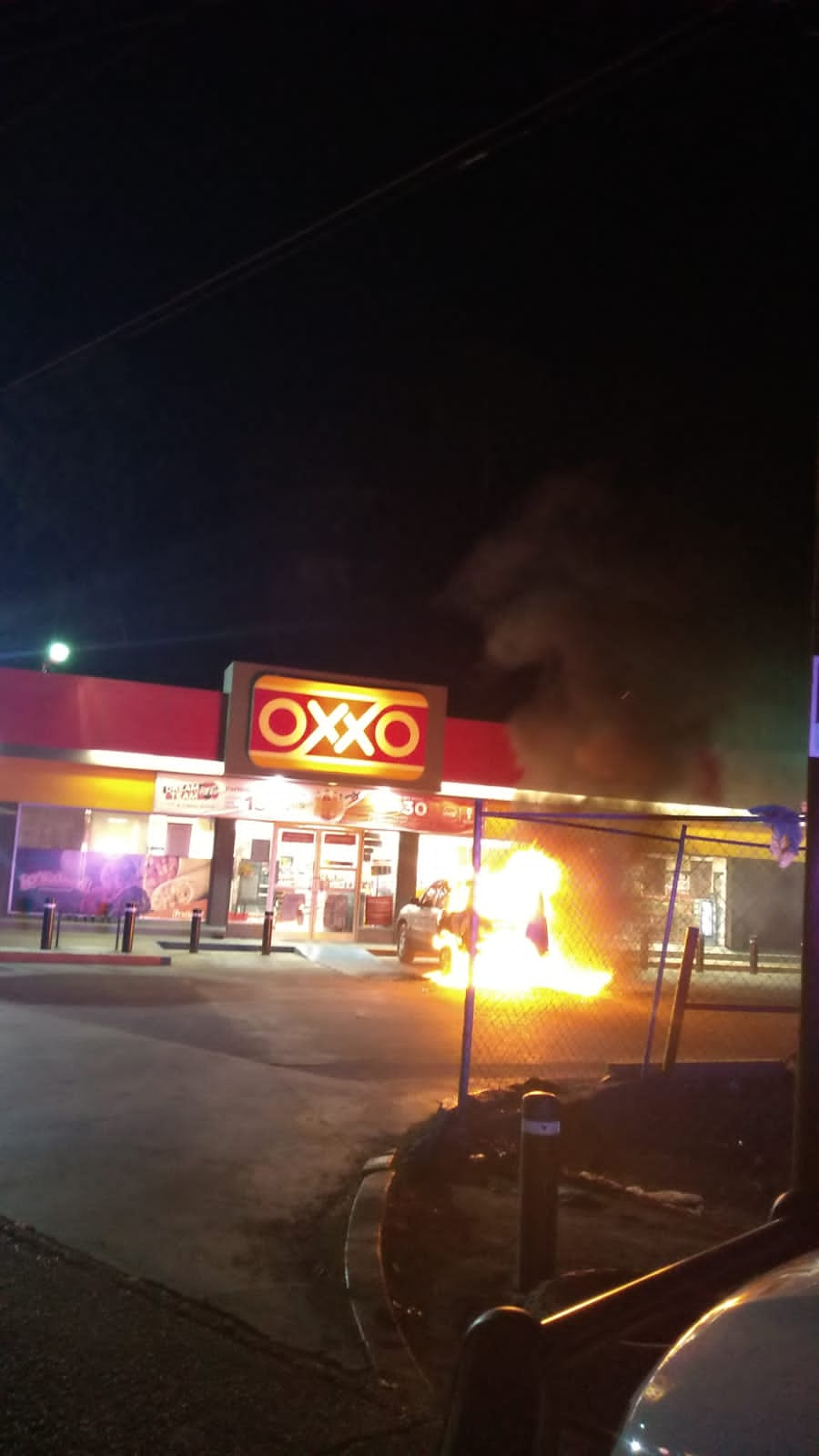 Comments