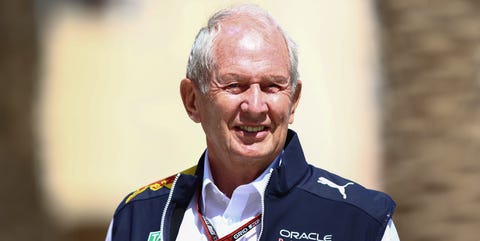 mark thompsonGetty Images
---
Red Bull and Porsche are getting closer to teaming up for the new engines coming in 2026. However, despite the documents being leaked a few weeks ago, Marko explains why it hasn't been made official yet.
Why is the Red Bull deal with Porsche not yet official?
Rumors about the agreement between Red Bull and Porsche to unite from 2026 with the new engine regulations have been increasing. To the point that the papers that ensured said agreement between the two brands were leaked.
However, that agreement has not yet been made official, despite the fact that the documents were leaked several weeks ago. Helmut Marko, advisor to the Red Bull team, was asked about the leak and that was his answer as to why it is not official yet.
"It is quite simple, the decision of the Volkswagen board of directors is that if the technical regulations meet the criteria then they should enter Formula 1"Marko confirmed in an interview conducted by Motorsport-total.com.
"This refers, above all, to costs, sustainability, zero emission gasoline, equal opportunities as a newcomer, more capacity to use the power bank and things like that"Helmut continued. "But in purely formal terms, that new regulation does not yet exist, and the FIA ​​President is supposed to put it to a vote by email shortly. Only then will it officially go live".
Delay with the new regulations
The new regulations for the engines that will come into force in 2026 were scheduled to be announced at the end of June. However, as of mid-August, these regulations have not yet been established, and Marko explains what he thinks is the reason for this delay.
"It is the usual game in Formula 1. The main manufacturers, in this case, Mercedes and Ferrari, because Renault is more of a complementary there, they try to get the best for themselves. Then they come to a compromise everyone can live with, after hours of discussion, but that's part of the sport's politics."declared the Austrian.
In addition, Marko comments on what is one of the things that still needs to be discussed: "First of all, new riders should have more test hours. But it is the same as always, as with all regulations: the fewer hours that those who arrive new from the test have, is the best for those already established. Because development will be limited due to the budget ceiling".
This content is created and maintained by a third party, and imported onto this page to help users provide their email addresses. You may be able to find more information about this and similar content at piano.io