Despite the variety of drinks that Cinemex offers to its consumers, sometimes they seem not to be enough, which is why some people decide to smuggle in some alcoholic beverages, and here is the proof!
Movie theaters keep secrets that only employees know and, on many occasions, exceed our imagination. However, a series of videos on TikTok has revealed that in some Cinemex complexes where you can see DC League of Super Pets either Bullet trainit is also possible to find bills of 500 pesos up to… Smuggled alcoholic beverages!
User Ochoastep decided to record her experience cleaning a Cinemex room, a company belonging to the second richest Mexican in the world. Among the surprises he found were sealed chocolates, baby bottles, bread and beer packaging.. He even joked about it, saying that instead of smuggling them in they should share.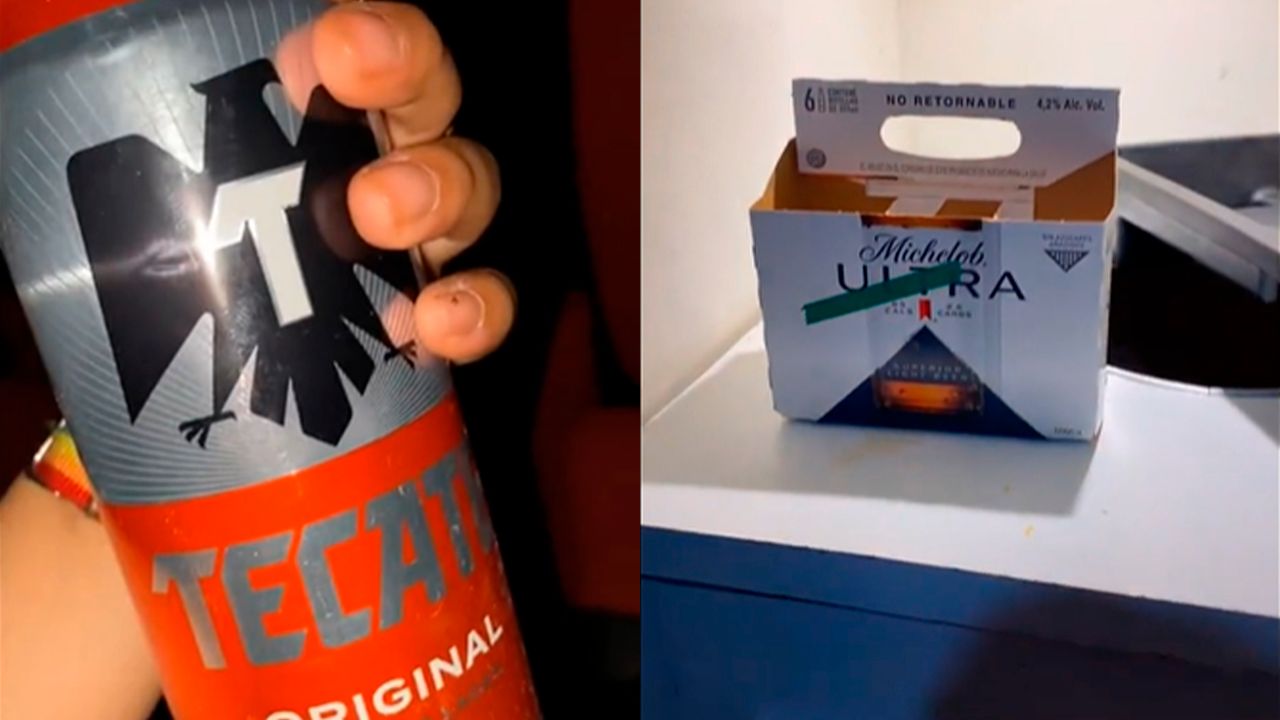 But this was not all, it also shows that the bottles and cans of beer are hidden under the seats and only with a light pointed at that spot is it possible to see them. Although there was also a case that was limited to leaving a trace of him on the side of the corridor.
Cinemex presents an initiative to combat violence against women
However, these booze are nothing compared to the biggest reveal of their clips: an open condom package, but the worst is to come when he discovers that the used contraceptive was found in the most hidden area under the chairso he decided to censor the image, but the proof was there.
According to the Tiktoker account, this complex is located somewhere in Reynosa, Tamaulipas. What would you do if you bought tickets to a performance of Elvis, Good luck, Big Leo. either Thor: Love and Thunder and you find one of these little surprises in your seat?