One of the most desired headphones for less than 100 euros today collapses in half.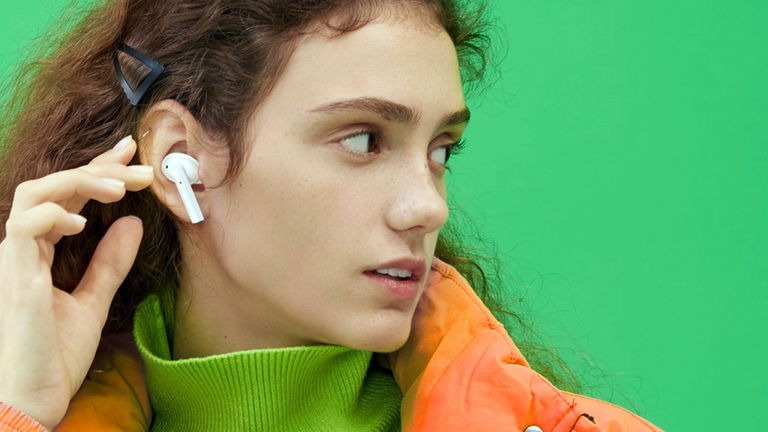 If you are a user with an iPhone, surely you have thought about buying some AirPods as wireless headphones for daily use. And you will also have seen that its price is not entirely cheap. Well, we have the solution, the realme Buds Air Pro that today go down to the 89.90 48 euros on Amazon and possibly the closest and perfect alternative to AirPods right now for a suddenly lower price.
And be careful because the OnePlus Buds Z2 are also an option to consider and today they drop to 59.99 euros in AliExpress Plaza. these from realme they are really cheap for everything they offer us. Very good autonomy, noise cancellation and very low latency. Currently, these realme Buds Air Pro are sold by the manufacturer on its website for 89.99 euros.
realme Buds Air Pro
Buy the cheapest and most reliable alternative to AirPods
The model on offer with the best market price is the White color, the most similar to Apple's AirPods. At the design level, they are a hybrid between the AirPods 3 and the Pro, with a glossy white finish and closed type with interchangeable rubber tips. The drivers are 10mm, with which we will achieve a broader and more natural sound than with other models on the market. they are headphones splash resistant with IPX4 certificate.
We have noise reduction up to 35dB, very well considering the final price of the product. And be careful because the AirPods Pro have a reduction of only 23 dB. This is thanks to the dual microphones in each headset they get a great job. We have touch controls at home one of the headphones to increase/decrease the volume, skip songs or activate the voice assistant.
These realme headphones have crazy autonomy.
As for its battery, the realme Buds Air Pro have a range of up to 25 hours on a single charge. In addition, we have fast charge: with 1 hour inside the case they will be at 100%, and with only 10 minutes we will have 3 hours of autonomy. The 25 hours are reduced to 20 hours if we use noise reduction all the time. They work with Bluetooth 5.0 very low consumption and reduced latency of 94ms. With this they are perfect to enjoy games, because there will be no delay between the game and the sound that reaches our ears.
Looking at the comfort of these headphones, we see that they are very light, only 5 grams each one, so we can use them for a whole day and not notice them. Furthermore, with his transparency mode we will be able to hold conversations in people without having to take them off at any time. Also we can use only one of them if we need it while we charge the other one or to have chats and calls at the same time in another way.
realme Buds Air Pro
They are compatible with SBC and AAC formats audio. This means that we will be able to play songs with up to 768Kbps bitrate. This is more than twice the sound quality that Spotify lets its subscribers listen to (320 Kbps). In the box we have 4 pairs of rubber bands for the headphones and a USB-C charging cable. A joy of headphones that they will make us easily forget AirPods and its exorbitant price.