The medium EroEroNews reported the existence of a manga and anime distribution platform called coolmicwhere uncensored versions can be found (when we say "uncensored" we mean "mosaic free", that is, without the censorship required by Japanese law) of animes for adults. The site is only accessible via mobile devices, and currently only series are available uncensored. Overflow (Overflow: My Brother's Slipped Inside Me in the Bathtub), Joshiochi!: 2-kai kara Eromusume ga Futtekite, Ore no Are ni!? (What She Fell on Was the Tip of My Dick) Y Kuro Gal ni Natta kara Shinyuu to Yattemita (Fucked By My Best Friend).
ANN presented the platform in an article published in February 2020, but since it is only aimed at the English-speaking public, little had been discussed about it in Spanish-language media. The site wrote at the time: "We are pleased to introduce you to Coolmic, an official digital anime and comic store that offers Japanese comics in English (since 2018) and French (since 2019) for smartphone users. Coolmic also publishes exclusive and original comics that can only be read on their website, such as the popular titles Revenge on Trash Guys and Need More Followers. Making a Coolmic account is easy and free».
Keep going:
Coolmic does not require the installation of an application on your phone, since you can access your account and library through the browser of your mobile device. It's also easy to read; just scroll vertically! Daily updates mean there's plenty of exciting content to look forward to. Coolmic's site not only has comics, it also has anime. Some of their most popular titles have been adapted into anime. So you can also watch your favorite anime episodes anytime anywhere.
As the presentation indicates, Coolmic is not a platform based in Japan (reason why you do not have to adhere to the censorship laws in that country), and it is quite curious that the three anime for adults available without censorship are of the so-called "seasonal h*entai", that is to say those series for adults that are broadcast week after week. The peculiarity of these series is that, when they are released, they do so in a censored version for television (with light beams, skipping scenes, etc.) and one uncensored (to the level acceptable for Japan) that is transmitted on the platform animefesta. Some then believe that, since at the time of its release there were probably no plans to distribute these anime for adults outside of Japan, the version with the exposed genitals always existed, although it has always been and will continue to be impossible to distribute it within Japan.
In short, leaving aside the theories about censorship, It should be noted that this platform is exclusively for English-speaking audiences (and so are the prices, which are regionalized to the US dollar, which obviously complicates things for those from Latin America). Buying an episode of any of the series mentioned has a cost of 30 tickets (internal currency of the application), and a total of 50 tickets have a price of 5 dollars. So, to see a complete series of eight episodes (as in the case of Overflow) 240 tickets would be required, which involves an investment of 25 US dollars. Definitely this high cost will motivate some to consume this through "other media".
On the other hand, although it is true that the platform is only accessible through a smartphone, you always have the possibility of forcing Google Chrome to pretend to be a mobile device. For this you must follow the following steps:
Enter the site in question (here you can see that they only let you enter from a mobile device).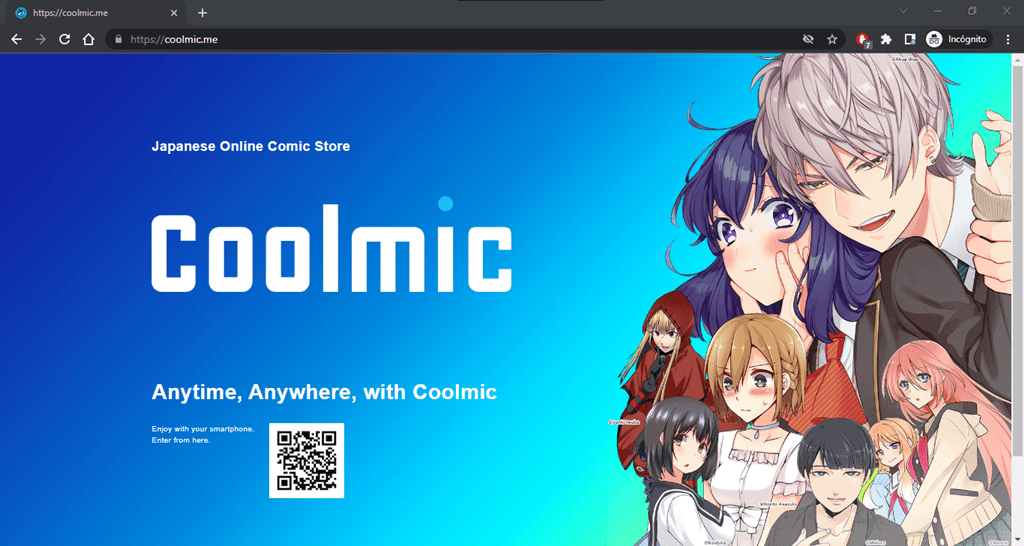 Click on the three dots, then on "More tools" and then on "Developer tools".
Now we are going to force the site to be displayed as on a smartphone, by clicking on the option marked in the box.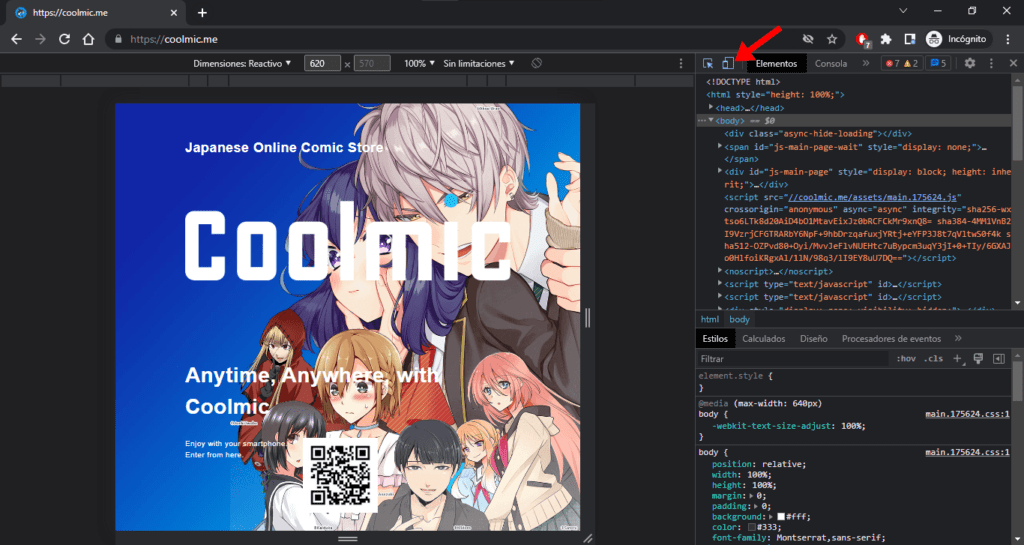 Now, without closing the "Developer Tools" tab, we are going to press F5 to reload the page. With this we will have accessed.
It's important that you never close the "Developer Tools" tab while browsing this site (as that would close the option to view as a mobile device), but you can resize the window to give more room for your scrolling.
Font: coolmic via EroEroNews
© WWWave of America Corp. All Rights Reserved. | Overflow Production Committee